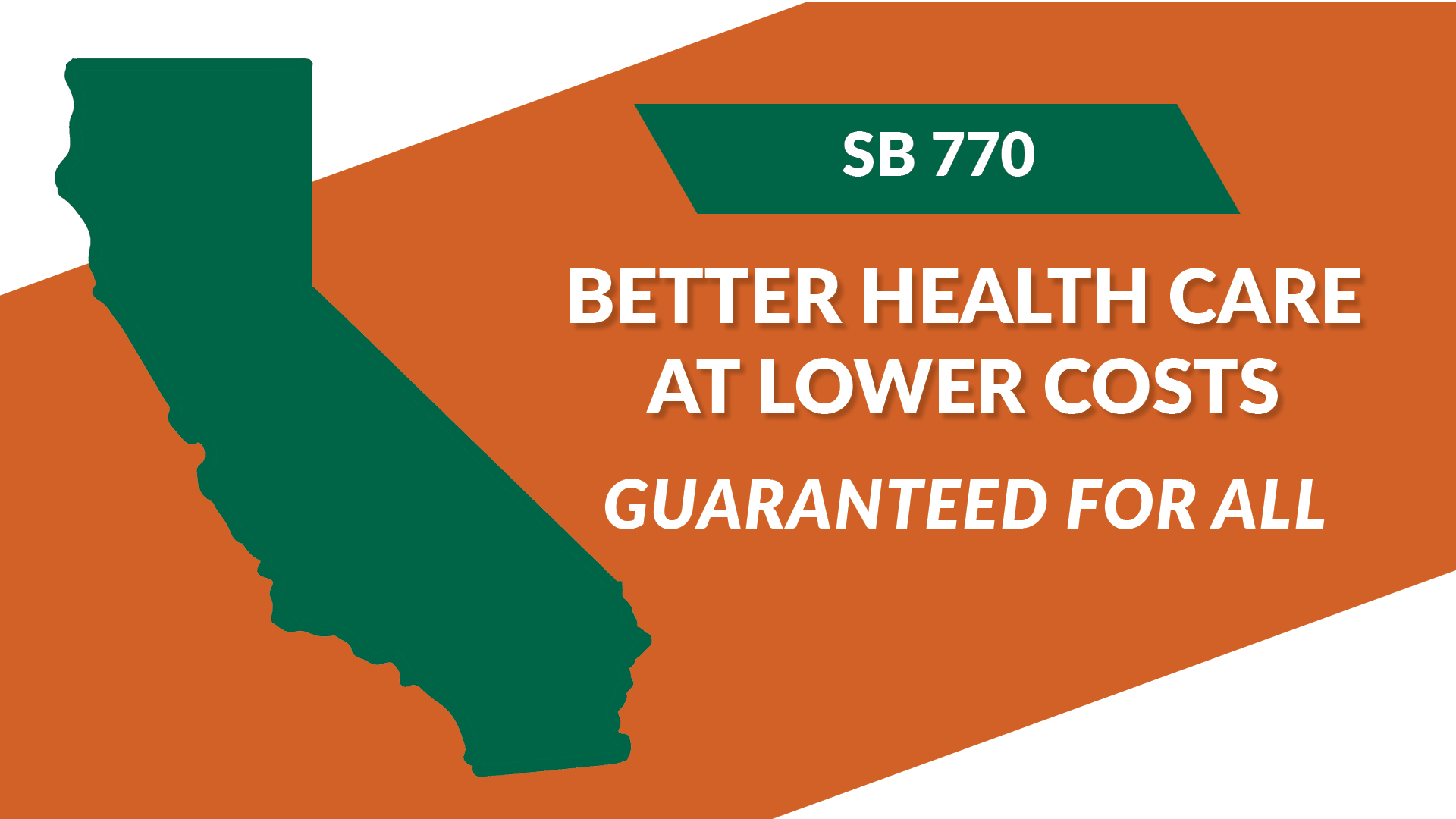 We have an historic opportunity to create a viable path to political success for single payer — let's seize the moment!
California has the ability to establish a system of guaranteed healthcare for all and provide better care that costs less. SB 770 makes this potential real by establishing a specific statutory pathway for pursuit of this goal.
---
Get Involved
If you'd like to get involved, fill out our Get Involved form linked below. If you're part of an organization and want to support SB 770 with a letter to the Senate Health Committee, email Carolyn at carolyn@healthyca.org.
---
All Resources
---
Supporters
Healthy California Now Coalition (sponsor)
Butte County Health Care Coalition
California Alliance for Retired Americans
California Conference of Machinists
California Federation of Teachers AFL-CIO
California Pan – Ethnic Health Network
California OneCare
California Teamsters Public Affairs Council
Central Coast Alliance for a Sustainable Economy
Clinica Romero
Consumer Watchdog
Courage California
Gray Panthers of San Francisco
Health Access
Health Care for All – California
Healthcare for All Working Group
Healthcare Action Committee
Inland Empire Immigrant Youth Collective
Inland Equity Partnership
League of United Latin American Citizens (LULAC) of Riverside Council 3190
National Union of Healthcare Workers
Physicians for National Health Program
Service Employees International Union California (SEIU)
Strategic Concepts in Organizing and Policy Education (SCOPE)
Therapists for Single Payer
UNITE-HERE, AFL-CIO
Wellstone Democratic Renewal Club
Western Center on Law and Poverty
---
Media Coverage
---
Related Bills