Health care is a human right and Healthy California is the state's leading coalition committed to building the infrastructure for a government financed universal care system. We represent millions of Californians in community and labor organizations made up of nurses, teachers, patients, doctors, students, union members, business leaders, faith and immigrant rights community, progressive political organizations, healthcare advocates and providers all working to build a statewide movement to win guaranteed healthcare for ALL California residents.
Affiliate List
Americans for Democratic Action
Alliance of Californians for Community Empowerment
So. California Berniecrats Healthcare Committee
Business Alliance for a Healthy CA
Butte County Healthcare Coalition
California Alliance for Retired Americans
California OneCare
California Partnership
California Progressive Alliance
Courage Campaign
Democratic Socialists of America
Green Party of California
HEAL California
Health Care Action Committee
Health Care for All
International Association of Machinists
Jobs with Justice
Labor United for Universal Health Care
LaMorinda Peace and Justice Group
Long Beach Gray Panthers
National Union of Healthcare Workers
Our Revolution
Physicians for a National Health Program
Progressive Democrats of America
San Francisco Labor Council
Santa Clara County Single Payer Health Care Coalition
Service Employees International Union Local 1021 — Medicare for All
Single Payer Now
Therapists for Single Payer
Unite-Here
University Professional and Technical Employees-Communication Workers of America 9119
The National Union of Healthcare Workers is a worker-led movement dedicated to improving the lives of caregivers and patients. Since our founding in 2009, NUHW has been guided by these core beliefs: A strong union is led by its members; Worker power is the foundation of a just society; Quality patient care requires that caregivers have a voice in their workplaces and are protected from retaliation: Healthcare is a human right.
Our 15,000 members include service and technical workers, nursing assistants, registered and licensed vocational nurses, mental health clinicians, clerical workers, and many others whose hospitals and clinics rely on them to provide top quality care and service. Working together, we are committed to expanding health care access, improving patient care, and defending the right of all workers to earn good wages and benefits and feel secure in their jobs.
PNHP CA is the California chapter of Physicians for a National Health Program whose primary mission is to advocate and educate for a universal, comprehensive single-payer national health program.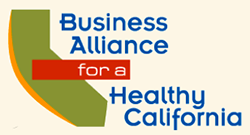 Business Alliance for a Healthy California builds a business case for healthcare reform by:
Evaluating universal healthcare insurance systems currently in operation.
Educating interested parties about the benefits of universal healthcare insurance.
Proposing suitable universal healthcare insurance solutions for California.
Informing the public about universal healthcare insurance legislative initiatives.
Coordinating efforts with groups promoting universal healthcare insurance nationally.
Do you own or represent a business? Please learn more about why SB 562 is good for California Businesses and join the Business Alliance for a Healthy California here: https://www.ba4hcal.org/become-a-supporter